With a presence in more than 40 countries, DocShipper can assist you with all your international purchasing and logistics processes. We are particularly present in France, a country with a very favorable geographical position, as it is located in the center of Europe. The country has many links in international trade, with air and sea freight.
DocShipper services in Hong Kong
Sea freight from/to Hong Kong
Sea freight is the most widely used method of transportation because it allows us to ship large volumes to the other side of the world at a cheap price. Your goods can be shipped with two different means :
Less container load (LCL): You group your goods with other shippers in a single container.
Full container load (FCL): You reserve the whole container. The container is sealed from departure to arrival.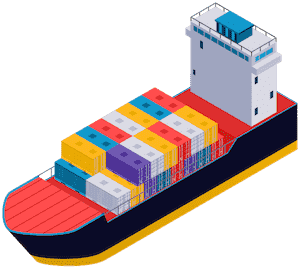 Air freight from/to Hong Kong
Using air freight will allow you to ship goods over relatively long distances, and quickly. Although this type of transportation is quite expensive and polluting, your goods will arrive at their destination in record time, since only a few days of transit will be necessary to transport your goods. You can choose one of the two possible ways in terms of air freight. Here are the details below: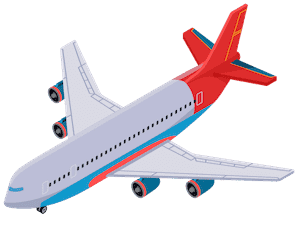 Conventional Air Cargo: You use the space available in conventional airlines such as American Airlines, Air France, Qatar Airways...
Express Air Freight: This system is designed especially for small parcels, often weighing less than 100 kgs. We advise you to use express companies such as Fedex, UPS, TNT or DHL to ship your goods.
Road freight from/to Hong Kong
Road freight is an indispensable method since it will simply link the different terminals: your office, warehouse or home and the departure/arrival terminals such as airports, ports or train stations.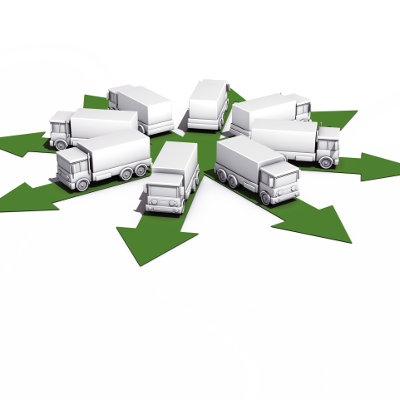 Please note that for short distances, we can use the truck for a door-to-door solution directly. This is for example the case for cross-border transport.
Post-transport services in France
DocShipper offers a variety of post-transport logistics solutions throughout France. Do you need to store your goods for a long or short period of time? We offer you the possibility of renting storage space in our warehouses!
Also, we are able to offer you a packing service. This step is not to be neglected! Indeed, a poorly packed package may bring you bad surprises, and a bad customer experience.
DocShipper tip: If you have any requests or questions regarding the packaging of your goods, please do not hesitate to contact our experts! You can also read our article to learn more about the packaging process.
Hong Kong customs clearance services
It is simply a mandatory step in international logistics. When your goods arrive at the border of a country, they will necessarily have to obtain the approval of the customs authorities to enter the destination market. This means preparing the entire documentation package to certify the conformity of the products.
DocShipper Alert: Make sure your goods are in order to avoid being blocked by customs. If you have any questions or requests, don't hesitate to contact our DocShipper experts. They will help you with all your import and export needs. You can also read our article that will help you understand the compliance system for goods. 
Hong Kong sourcing services
Sourcing services are tailor-made support during your procurement operations. No more hassle to find the right supplier producing the right products at a competitive price :
Supplier search: We search for suppliers that correspond to your expectations.
Price negotiation: With our years of experience in the field of import / export, we negotiate for you the prices of your goods
Sampling: To ensure the quality of your product, we organize for you the sending of a sample. You will be able to analyze the product.
Compliance: The products available from Asian suppliers do not always meet the standards of your market. Therefore, we check the conformity of your products.
Quality Control: Your goods are analyzed using two criteria: the quantity to be checked and the depth of it.
International logistics: We assist you in all logistics, from the supplier to the final destination.
Intéressé par nos services ? Besoin de renseignements personnalisés ?
Nos experts vous répondent sous 24H
Operational capacity across Hong Kong
Logistics services in Hong Kong Island

The Hong Kong Island is a famous island in Hong Kong. The island is also locally referred to as "Hong Kong side" or "Island side". In 2011, Hong Kong Island contained around 1.3 million inhabitants. Hong Kong Island is separated from Kowloon by Victoria Harbour, but, by a two road tunnel, you can easily connect Hong Kong Island to Kowloon Peninsula. The closest terminals are Hong Kong International Airport and the Port of Hong Kong.
Being a key island in Hong Kong, DocShipper delivers all your goods from and to Hong Kong Island.
Logistics services in Kowloon
Kowloon is located at the north of Hong Kong Island. It is divided into 2 sectors, the Kowloon Peninsula and New Kowloon. With a population of 2.1 million inhabitants, it the most urban area in Hong Kong. Kowloon is connected to Hong Kong Island by the mainland by two roads-only tunnels, which are the Cross-Harbour Tunnel and the Western Harbour Crossing.
You can find the nearest international terminals in Chek Lap Kok for air freight and the Port of Hong Kong for the sea freight.
Logistics services in Tsuen Wan
Tsuen Wan, also spelled as Tsun Wan, is a town opposite to the Tsing Island in Hong Kong. Tsuen Wan counts up to

288,728 inhabitants

in 2006. Tsuen is more known for its market town surrounded by fishing boats. The nearest port is the Port of Hong Kong and the nearest airport is the Hong Kong International Airport.
Logistics services in Victoria
The City of Victoria, also called Victoria City, was the capital of Hong Kong during the British colonial period until 1860. Victoria counts a population of 1 million inhabitants in 2001. Located between Hong Kong Island and Kowloon, Victoria City was one of the first settlements in Hong Kong. The closest international terminals are the Port of Hong Kong and the Hong Kong International airport in Chek Lak Kok.
Info DocShipper: As one of Hong Kong's major cities, Victoria is served by DocShipper. You can import or export from Hong Kong and have our experts guide you through the logistics process.
Transport terminals in Hong Kong
International ports in Hong Kong
Port of Hong kong
The Port of Hong Kong is located by the South China sea. It was created during the British colonization in 1821.
The port has nine container terminals in the Kwai Chung area, Stonecutters Island and Tsing Yi.
The Port of Hong Kong obtained the 5th place in the world ranking of the biggest ports in 2018 with almost 20 million of TEU. For many years, the Port of Hong Kongh has been one of the busiest container ports in the world, and at times, the busiest one (from 1987 to 1989, from 1992 to 1997, and also from 1999 to 2004). In 2016, the amount of container ships that went through Hong Kong's container port was 25,869.
Info DocShipper : We can help you with your entire import-export process. Do not hesitate to contact our experts! They will answer all your questions and process all your requests within 48 hours.
International airports in Hong Kong
Chek Lap Kok International Airport
Chek Lap Kok International Airport is mostly known as Hong Kong International Airport. It is the main airport in Hong Kong built on Chek Lap Kok Island in 1998. Since its opening in 1998, the international airport has been operating 24 hours a day and is also one of the world's busiest cargo gateway. The Hong Kong International Airport is the primary hub for the cargo carriers, HK Express and Air Hong Kong.
In 2019, The Hong Kong International Airport obtained 1st place in the ranking of the largest airport by cargo volume in the world and also in Chine with 4.7 million tonnes of cargo.
FAQ | Freight forwarders and Sourcing supply agent in Hong Kong
How can DocShipper help me in Hong Kong ?
DocShipper offers unique support, a tailor-made solution that includes all of your needs. From supply to distribution, including compliance, quality control, transport and customs clearance. You no longer have to waste time in an area that you do not master, leave it to the professionals !
What is door to door service ?
We include in our door-to-door service all the procedures to follow for a smooth shipment: we take care of the packaging, the international freight or the customs clearance. We take care of everything, especially as we are specialized in this service!
How can DocShipper help me find a supplier ?
DocShipper has a strong network of agents and suppliers who are all certified worldwide. It is therefore very likely that a supplier matching your needs is in our database. If you are unable to find the supplier you are looking for, our sourcing department will help you find the wholesaler that will fit your needs, based on various criteria such as quantity, price or quality.
Is DocShipper a freight forwarder ?
Yes and no! Our business model consists in accompanying our customers throughout the entire product distribution process. On the one hand, our sourcing department helps our customers in the process of purchasing goods. On the other hand, the logistics department assists in all transport operations. Finally, we have a 3PL department. Thanks to this service, we offer our customers a storage space, as well as all the management of online orders in B to C for e-traders. This way, our customers only have to focus on the promotion and sale of the products.
How much will I pay for DocShipper services ?
To give a price to the ladle is an almost impossible mission. Only some services have a fixed charge, but most of our services are adapted to each individual case. The costs that will allow your project to see the light of day are therefore variable. For more information, don't hesitate to contact our experts! They will answer all your requests and questions within 48 hours. For all requests for quotes, please be as complete as possible, to obtain the most appropriate solutions for your project quickly.
Info DocShipper: Did you like this page? You will probably like the following ones:
DocShipper Advice: We help you with the entire sourcing process so don't hesitate to contact us if you have any questions!
DocShipper Sourcing | Procurement - Quality control - Logistics
Alibaba, Dhgate, made-in-china... Many know of websites to get supplies in Asia, but how many have come across a scam ?! It is very risky to pay an Asian supplier halfway around the world based only on promises! DocShipper offers you complete procurement services integrating logistics needs: purchasing, quality control, customization, licensing, transport...
Communication is important, which is why we strive to discuss in the most suitable way for you!