Based in Hong Kong, DocShipper is therefore also present in China to support you in all your procurement and international logistics operations. While working with us, you will see that import / export has never been easier!
DocShipper services in China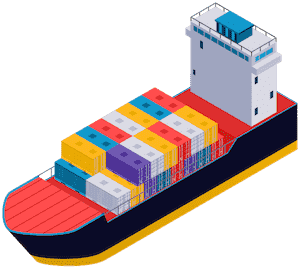 Sea freight services from/to China
Sea freight is the most widely used method of transportation for freight shipping from china because it allows us to ship large volumes to the other side of the world at a competitive price. You have the possibility to send your goods under 2 formulas:
Less container load (LCL): You group your goods with other shippers in a single container.
Full container load (FCL): You reserve the whole container. The container is sealed from departure to arrival.
Air freight from/to China
Although it is not an expensive and polluting transportation solution, air freight makes it possible to ship goods over long distances and quickly. A few days of transit and your parcel to cross the world. Once again, you have the possibility to choose between 2 formulas: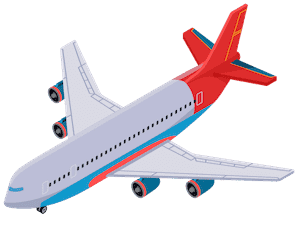 Conventional Air Cargo: You use the space available in conventional airlines such as Air China, American Airlines, Qatar Airways...
Express Air Freight: If you have a small parcel - usually less than 100 Kgs - we recommend to send your goods with an express company such as DocShipper, DHL, Fedex, TNT, UPS...
Road freight from/to China
Road freight is usually an indispensable method since it will simply link the different terminals: your office, warehouse or home and the departure/arrival terminals such as ports, airports and train stations.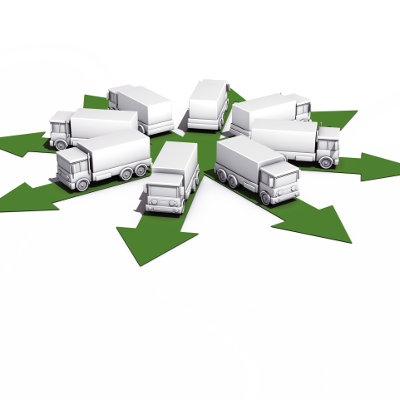 Please note that for short distances, we can use the truck for a door-to-door solution directly. This is for example the case for cross-border transport.
Post-transport services in China
We offer a multitude of post-transport logistics solutions in China. You need to store your goods for a short or long period of time? You can rent a space in our warehouses.
We also offer a packing service. A point not to be neglected since it will condition the rest of the operations: if your goods are packed in the right way, everything should go as planned. However, if you neglect this step, you may have unpleasant surprises.
China customs clearance services
It is simply an mandatory step in international logistics. When your goods arrive at the border of a country, they will necessarily have to obtain the approval of the customs authorities to enter the destination market. This means preparing the entire documentation package to certify the conformity of the products.
China sourcing services
Sourcing services are tailor-made support during your procurement operations. No more hassle to find a reliable supplier or manufacturing company in China. Here is how DocShipper can help you:
Supplier search: We find suppliers online with your project.
Price negotiation: Let our years of import / export experience negotiate prices for you.
Sampling: Need to analyze your product before starting production? We will find a way to send you a sample.
Compliance: Because products in Asia are not necessarly in line with the regulations in your local market, this step is crucial !
Quality Control: We analyze your cargo according to 2 main criteria: the quantity to be checked and the depth of it.
International logistics: Finally, we naturally handle all logistics needs up to your warehouse.
Our logistics services across China
Logistics services in Shanghai
Shanghai which in Chinese means "on the sea". In fact, the city overlooks the East China Sea and is crossed by the Huangpu River at the Yangtze River Delta. Shanghai is also called "Paris of the East", "Queen of the East" or even "Pearl of the East". It has an area of 6,340 sq km occupied by 24.18 million inhabitants in 2017.
Shanghai is one of the main air and sea traffic hubs in China with Shanghai Pudong Airport and Yangshan Port. Being one of the key cities in China, DocShipper delivers all your goods from and to Shanghai.
Request a free quote in less than 24 hours or call us now.
Logistics services in Beijing
Beijing is the capital of the People's Republic of China and is the country's political, cultural and international trade centre. It has the jurisdiction of 18 districts over an area of 17,000 square kilometres and a population of 11.68 million people. Located in the northern part of the North China Plains.
You can find the closest international terminals to Beijing Capital International Airport (PEK) for air transportation.
Request a free quote in less than 24 hours or call us now.
Logistics services in Tianjin
Tianjin is the
main coastal city in Northern China
, with
15.62 million inhabitants
in 2016, is included in the Hopeh province and is only 110 km from Beijing.
is an important road and railway junction, it is located in a flat region where the waters of the Peh, Yunting, Taching and Tzeya rivers meet to form the Hai River, which also receives the contribution of the Grand Canal and that is why that Tientsin is a very important center of inland waterways and
one of the most active river ports in the country
, accessible to ships up to 15,000 tonnes. It also has the
Tianjin-Binhai airport
for air transport.
Info DocShipper: DocShipper offers its import and export services as well as logistics and sourcing from terminals in Tianjin. Free quote here.
Logistics services in Chongqing
Chongqing an inland port city in China on the Yangtze River. It is the largest metropolis in the world with over 10 thousand bridges and 36 million inhabitants in 2018.
Chongqing's Guoyuan Port is the largest logistics port in China's inland rivers and was the symbolic project for the construction of the river transportation center on the upper reaches of Chongqing's Yangtze River. Also, for air transport, there is Chongqing Jiangbei International Airport which is an international airport located in Yubei District in Chongqing, China.
Transport terminals in China
International ports in China
Freight shipping services in the Port of Yangshan
Yangshan deepwater Port
is built
on the Yangshan Islands
and is connected to the mainland by the 32.5km long DongHai Bridge.
Since 2005, when the Yangshan port was activated, with
automated systems
made by Shanghai Zhenhua Heavy Industries, Shanghai has become the first port in the world for the volume of goods handled, surpassing Hong Kong and Singapore.
Yangshan deep water port has reached the handling of
17407 million containers
in 2015 with an
increase of 1.3%
compared to the previous year.
Freight shipping services in the
Port of Tianjin
Port of Tianjin
is the
most important of the northern provinces
and is
also the port of Beijing
. In September 2020, it recorded over
19 million orders
to and from abroad through international e-commerce operations in the first eight months of 2020, the municipal trade commission reported.
Between January and August, Tianjin received over
18.16 million import orders, up 6.69%
; on an annual basis, for a commercial value of 2.97 billion yuan (about 439.4 million dollars), up 3.45% compared to the same period last year.
The port of Tianjin recorded
855,200 export orders
in the same period, with a sales volume that reached
26.57 million yuan
.
Freight shipping services in the
Port of Chongqing's Guoyuan
Chongqing's Guoyuan Port
is the
largest logistics port in China's inland rivers
and was the symbolic project for the construction of the river transportation center on the upper reaches of
Chongqing's Yangtze River
. Construction of the Port began in 2008 and at the end of 2013 the container terminal went into operation.
Guoyuan Port is located in the new Liangjiang district and can connect the north-west of China, Central Asia and Europe through the "Chongqing-Xinjiang-Europe" international railway; to the east it can carry out joint sea-river transport through the Yangtze River and to the south and north it can be reached to the hinterland areas through highways and railways, making it a concentrated place of cargo.
Info DocShipper : DocShipper take care of the transportation of your container to or from all ports in China by ocean freight, LCL or FCL. For more information or to request a quote, please fill out the form. Our specialists will get back to you within 24 hours.
International airports in China
Air freight from Shanghai Pudong Airport
Shanghai Pudong Airport (PVG) is the most important airport in Shanghai and, after Beijing Airport, it is the second busiest in China.
Pudong Airport is located 30 kilometers east of Shanghai and it has three runways and two terminals.
In 2017 Shanghai Pudong confirmed itself as the third airport in the world for freight traffic, with over 3.8 million tons, + 11.2% compared to 2016 and the ninth airport in the world for passenger traffic, with over 70 million travelers, + 6.1% compared to 2016.
Air freight from Beijing Capital International Airport (PEK)
Beijing Capital International Airport (PEK), called Beijing Daxing is the largest airport in the world not only in terms of passenger transport capacity, but also in terms of freight
volumes. In fact, we talk respectively about a capacity of 100 million passengers per year and four million tons of goods in shipment.
The airport covers 700,000 square meters and will allow China to generate an air transport capacity of 700 million passengers by 2022. In intermodal terms, Daxing Airport is located 46 km south of Beijing, has seven runways and is connected to the main high-speed railway infrastructures, while a direct connection is planned for the exchanges between the Daxing and the current Shoudu airport, about 67 km away.
Air freight services Tianjin-Binhai airport
Tianjin Airport Binhai Airport in the Chinese city of Tianjin, a city approximately 150 miles southeast of Beijing. It is located 13 km east of the city center, in the northeastern part of China, not far from Bohai Bay. The structure has two parallel tracks on the asphalt, where the main one is 3 600 m long.
Tianjin Binhai International Airport is among the fastest growing airports in China, as well as one of the main logistics centers in the country.
FAQ | Freight Forwarders and Sourcing Supply Agent in China
What are the most exported products from China?
The major part of China's exportation consists in :
Electrical machinery
Electronic machinery and equipment (including computers)
Furniture
Plastics
Vehicles
Toys
How much taxes will I pay for my shipment from China to Singapore?
In Singapore, a GST (Goods and Services Taxes) is applicable on shipments with a total value of 400S$ and more, this tax is fixed at 7% of the total value.
Which transport method is the best to ship products from China to the USA?
In fact, it depends on your needs. Sea freight will be the most economical and ecological and will be able to transport every type and size of goods, while air freight will be more expensive but really faster and even safer.
Why shipping from China is so expensive?
Since 2020, the government added a surcharge tax because the demand knows an unprecedented increase, which makes shipping cost increase 350% these pasts years.
What is the cheapest way to ship freight from China?
The cheapest way will always be sea freight, this is due to the space there is in a ship, so it could be used by a lot of importers/exporters in one travel. Next, the fact that it's less expensive to travel by sea than by road, and that the cost of fuel is lower than for air freight.
How to find a sourcing agent in China?
When you'll look to use sourcing services, you have to be careful regarding these points :
The sourcing agent has to be located in China or specialized in Asia
The sourcing agent has experience in the sector and has references
The sourcing agent is able to send you every documentation you ask for
The sourcing agent has to be multilingual
The sourcing agent has ethical values.
Docshipper has all these characteristics and more, so don't hesitate to contact us if you need to source a supplier or manufacturer in China.
Info DocShipper: Did you like this page? You will probably like the following ones:
DocShipper Advice: We help you with the entire sourcing process so don't hesitate to contact us if you have any questions!
DocShipper | Procurement - Quality control - Logistics
Alibaba, Dhgate, made-in-china... Many know of websites to get supplies in Asia, but how many have come across a scam ?! It is very risky to pay an Asian supplier halfway around the world based only on promises! DocShipper offers you complete procurement services integrating logistics needs: purchasing, quality control, customization, licensing, transport...
Communication is important, which is why we strive to discuss in the most suitable way for you!