DocShipper operates in Asia, particularly in Vietnam, where it provides freight forwarding services to and from the country. As a supply management specialist we also offer sourcing services to help you find the supplier or manufacturer you need. Request a free sourcing quote or a freight shipping quote today.

DocShipper services in Vietnam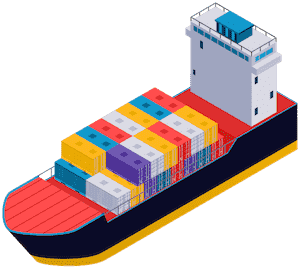 Sea freight services from/to Vietnam
Sea freight is the most widely used method of transportation because it allows us to ship large volumes to the other side of the world at a competitive price. You have the possibility to send your goods under 2 formulas:
Less container load (LCL): You group your goods with other shippers in a single container.
Full container load (FCL): You reserve the whole container. The container is sealed from departure to arrival.
Air freight services from/to Vietnam
Although it is not an expensive and polluting transportation solution, air freight makes it possible to ship goods over long distances and quickly. A few days of transit and your parcel to cross the world. Once again, you have the possibility to choose between 2 formulas: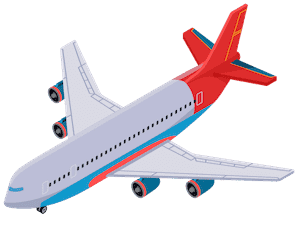 Conventional Air Cargo: You use the space available in conventional airlines such as Air France, American Airlines, Qatar Airways...
Express Air Freight: If you have a small parcel - usually less than 100 Kgs - we recommend to send your goods with an express company such as DocShipper, DHL, Fedex, TNT, UPS...
Road freight from/to Vietnam
Road freight is usually an indispensable method since it will simply link the different terminals: your office, warehouse or home and the departure/arrival terminals such as ports, airports and train stations.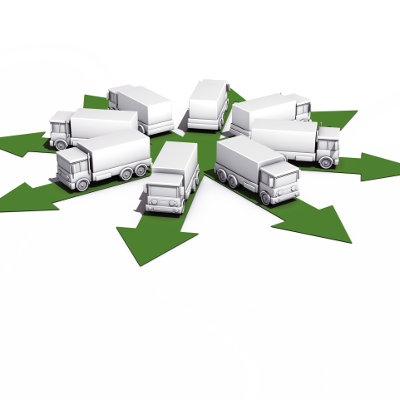 Please note that for short distances, we can use the truck for a door-to-door solution directly. This is for example the case for cross-border transport.
Post-transport services in Vietnam
We offer a multitude of post-transport logistics solutions in Vietnam. You need to store your goods for a short or long period of time? You can rent a space in our warehouses.
We also offer a packing service. A point not to be neglected since it will condition the rest of the operations: if your goods are packed in the right way, everything should go as planned. However, if you neglect this step, you may have unpleasant surprises.
DocShipper tip: DocShipper can handle your freight shipping from A to Z, from the supplier's warehouse to the final destination. Our multilingual team will handle all the necessary paperwork and communication with the logistics providers. For more information or to receive a free quote within 24 hours, please fill out the form.
Vietnam customs clearance services
It is simply an mandatory step in international logistics. When your goods arrive at the border of a country, they will necessarily have to obtain the approval of the customs authorities to enter the destination market. This means preparing the entire documentation package to certify the conformity of the products.
Vietnam sourcing services
Sourcing services are tailor-made support during your procurement operations. No more hassle to find the right supplier producing the right products at a competitive price :
Supplier search: We find suppliers online with your project.
Price negotiation: Let our years of import / export experience negotiate prices for you.
Sampling: Need to analyze your product before starting production? We will find a way to send you a sample.
Compliance: Because products in Asia are not necessarly in line with the regulations in your local market, this step is crucial !
Quality Control: We analyze your cargo according to 2 main criteria: the quantity to be checked and the depth of it.
International logistics: Finally, we naturally handle all logistics needs up to your warehouse.
Our logistic services in Vientam
Logistics services in Ho Chi Minh City
Ho Chi Minh City, also called Saigon, is located in southern Vietnam, about 1,150km south of the capital Hanoi and is the commercial and financial capital of Vietnam.
With a population of over 13 million people spread across the large metropolitan area, Ho Chi Minh is the most populous city in Vietnam.
Ho Chi Minh City is located along the Saigon River, just 40km from the East Sea (formerly the South China Sea) and about 60km from the mouth of the great Mekong River.
Ho Chi Minh City is one of the main air and sea traffic hubs in Vietnam with Tan Son Nhat Airport and Port of Ho Chi Minh City.
Being one of the key cities in Vietnam, DocShipper delivers all your goods from and to Ho Chi Minh.
Info DocShipper:If you have any questions about the transportation of your goods, please do not hesitate to contact our DocShipper experts. They will support you during the whole logistic process, and guide you to the best solution for your project.
Logistics services in Hanoi
With a population of around 8 million, Hanoi is the capital of Vietnam and the second most populous city in the country after Ho Chi Minh City.
Hanoi is located 1,760 km north of Ho Chi Minh City, along the Red River (North Vietnam), about 90 km from the Gulf of Tonkin.
Ha Noi literally means "The City between the two rivers" because it rises between the Red River and the Duong River.
For air transport there is Noi Bai International Airport.
Info DocShipper: You want to transport goods to the capital of Vietnam? DocShipper will take care of it without any hassle. Contact us for a free quote.
Transport terminals in Vietnam
International ports in Vietnam
Freight shipping to and from Port of Ho Chi Minh City
Ho Chi Minh City's port is situated in Saigon River. It is ranked 24th in the world in terms of freight and it' s a series of ports that operates as a major center for the importation and exportation of merchandises in Southern Vietnam.
It is the major economical center of the country and contributes to over 2/3 of the country's economy.
Addresses a range of industries, such as mineral extraction, shellfish processing, and agriculture
International airports in Vietnam
Air Freight shipping to and from Tan Son Nhat Airport
Located a short distance from the city center, Tan Son Nhat Airport is the reference point for all flights to Ho Chi Minh City.
With traffic of over 38 million passengers in 2018, Ho Chi Minh City's Tan Son Nhat Airport is the main airport in Vietnam.
Considering that it was built for a maximum capacity of about 25 million passengers a year, the Tan Son Naht airport is often congested.
Info DocShipper : Local authorities have therefore arranged for the construction of a new airport, located 40km east of Ho Chi Minh City, with a capacity of 100 million passengers per year, the Long Thanh International Airport. The inauguration of the new airport is scheduled for 2025.
Air Freight shipping to and from Noi Bai International Airport
Located 35km north of the capital, Hanoi Vietnam's Noi Bai International Airport is the arrival point for all flights to Hanoi.
Originally built by the North Vietnamese military aviation, after the reunification of Vietnam (1975) the airport became the main airport in Hanoi.
Undergoing modernization and expansion works, Noi Bai is now the second largest airport in the country for air traffic and number of passengers, after Ho Chi Minh City's Tan Son Nhat airport.
Interested in our freight forwarding services in Vietnam or in another part of the world? Let us now about your need by filling out this form. Our experts are also at your disposal to answer all your questions by phone.
FAQ | Freight forwarder & procurement agent in Vietnam
How can DocShipper help me in Vietnam ?
DocShipper offers unique support, a tailor-made solution that includes all of your needs. From supply to distribution, including compliance, quality control, transport and customs clearance. You no longer have to waste time in an area that you do not master, leave it to the professionals !
What is door to door service ?
A door-to-door service is a logistics solution that includes all the needs of your project: packaging, international freight, customs clearance ... You have nothing more to do, we take care of everything. Good thing is, this service is our specialty !
How can DocShipper help me find a supplier ?
DocShipper is first and foremost a network of agents and suppliers that we have certified around the world. So we probably have a supplier that should be of interest to you in our database. If this is not the case, our sourcing team will search through our network for a way to find the wholesaler who will suit your expectations: in terms of quantity, price and quality.
Is DocShipper a freight forwarder ?
Yes and no ! We are a freight forwarder but at the same time much more than that. We have a unique business model that allows us to support our customers throughout the entire product cycle: our sourcing department assists you throughout the purchasing process, the logistics department will handle transport operations and finally our 3PL department helps you in the management of your B2C orders (if you are an E-Commerce). You just have to focus on promoting and selling your products, we take care of the rest.
How much will I pay for DocShipper services ?
It is impossible to give you a fishy price. Apart from a few services which have a fixed charge, the majority of our solutions are built on a case-by-case basis. The costs of a project are therefore extremely variable. Do you have a serious project? Do not hesitate to contact us ! Our team is very responsive, you will receive a return and a quote within 48 hours (provided that we have all the necessary information and the development of a solution).
DocShipper Advice: We help you with the entire sourcing process so don't hesitate to contact us if you have any questions!
DocShipper | Procurement - Quality control - Logistics
Alibaba, Dhgate, made-in-china... Many know of websites to get supplies in Asia, but how many have come across a scam ?! It is very risky to pay an Asian supplier halfway around the world based only on promises! DocShipper offers you complete procurement services integrating logistics needs: purchasing, quality control, customization, licensing, transport...
Communication is important, which is why we strive to discuss in the most suitable way for you!